Vinci Play is a company bringing happiness to children all around the world. We design, manufacture and install fully safe, aesthetically pleasing and extremely attractive playgrounds. We root for beautiful and imaginative design that stimulates the child's unbridled curiosity while encouraging kids to have fun together. Nearly as many as 80 million girls and boys play joyfully on the Vinci Play devices in over 50 countries around the globe.
Such a vast number of parents have placed their trust in us because every day we strive to give children what they need so much – some carefree fun in a safe and friendly environment, while our customers can enjoy extremely durable, top-quality equipment covered by an unrivalled 30-year warranty. Our professional attitude makes us a reliable business partner for those companies and institutions that are looking for a competent playground manufacturer.
Highest quality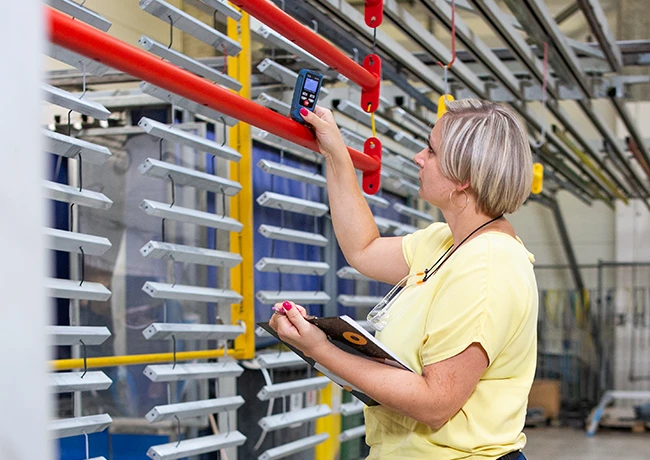 Quality control
All the elements that make up the final Vinci Play equipment undergo a multi-phase and precise quality control to ensure that they comply with the EN 1176 standard. Our quality specialists use modern laboratory, as well as devices and measuring equipment to evaluate the quality of materials at every stage of production – from the acceptance of goods or components, through all manufacturing steps, all the way to packaging and preparation for shipment. Owing to regular controls and audits of our suppliers and contractors, we make sure that we cooperate only with verified companies.
Standards and safety
Children's safety is of the utmost importance to us, which is why all Vinci Play equipment complies with the EN 1176 European standard. The products also hold the TÜV Rheinland certificate, which confirms their safety and high quality. Our high-end specialists support the Customer during the  playground planning process to guarantee the compliance of the project with the applicable EU safety standards.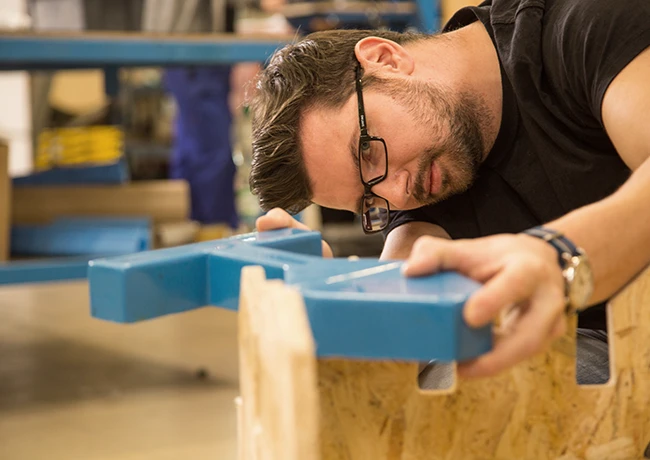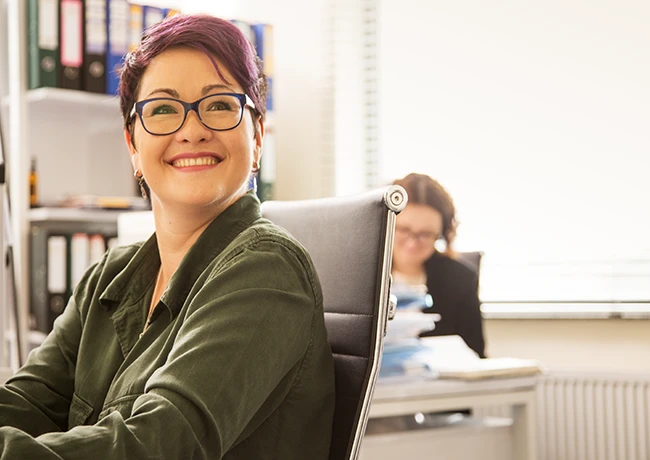 Customer service
Our Customer Service department operates guided by the highest standards of cooperation, confirmed by the ISO 9001: 2015 certificate. The employees of this department endeavour to respond to inquiries addressed to the company within the shortest time possible while meeting the expectations of even the most demanding buyers. We guarantee cooperation based on the understanding of the customer's needs and offer full support at every stage of the contract execution, during the warranty period and afterwards.
Care for the environment
Care for the natural environment constitutes a vital aspect of our business activities. We follow the principles of sustainable development in all our undertakings, including the selection of contractors and suppliers. We hold an ISO 14001: 2015 certificate which confirms the implementation of an environmental management system.We also have the FSC® certificate, which confirms our commitment to control the origin of wood products. By choosing certified products you support responsible world forest management.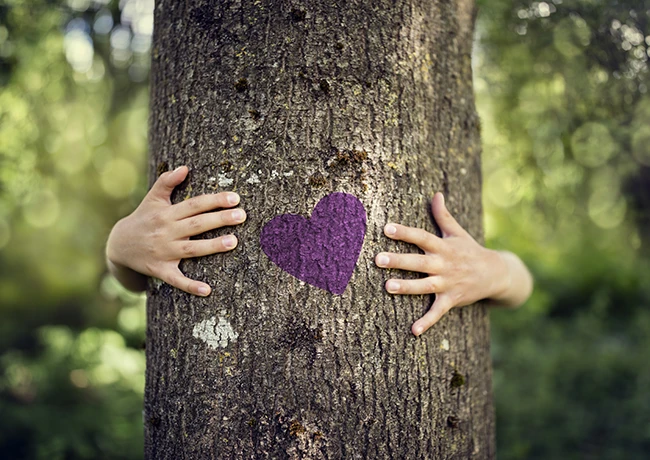 From the design, through production, all the way to shipping, the highest quality and safety of the playground are our priorities at every step of the way. In the production process, we implement only certified materials, and the multi-stage quality control system ensures that all equipment components that leave our production line meet stringent safety norms. We employ top specialists in their field who ensure a high standard of our products, reliable customer service and professional maintenance service of the equipment. Our modern machine park and advanced production organisation facilitate 4-week order processing. We also offer products with a 7 and 14-days production time and goods that are available directly from the warehouse.
We are proud to offer children, their parents and guardians the guarantee of carefree fun and relaxation on the playground, thanks to the strict safety procedures and quality standards implemented within our company.
Advanced production processes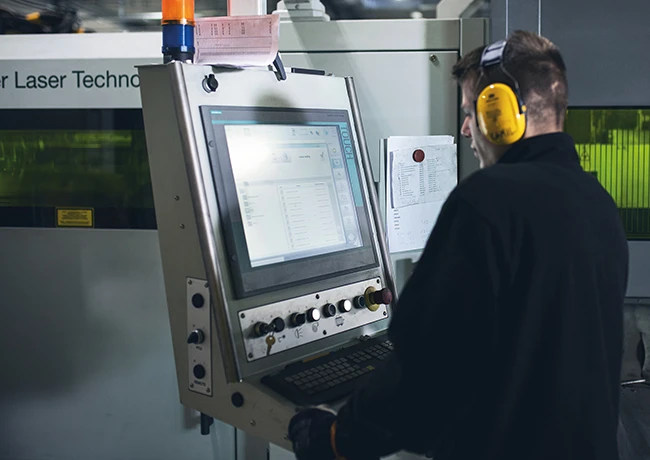 Laser steel cutting
The LC5 laser, which is the most modern integrated system for cutting profiles and metal sheets, enables optimal metal processing parameters, allowing to obtain the best results in the shortest time.
Welding robots
Welding robots working on matrices built especially for our needs. They increase efficiency thanks to the possibility of carrying out welding processes in a continuous manner. The quality of welding connections is at the highest level thanks to the use of the latest CMT technology. All robots work on high-class welding machines.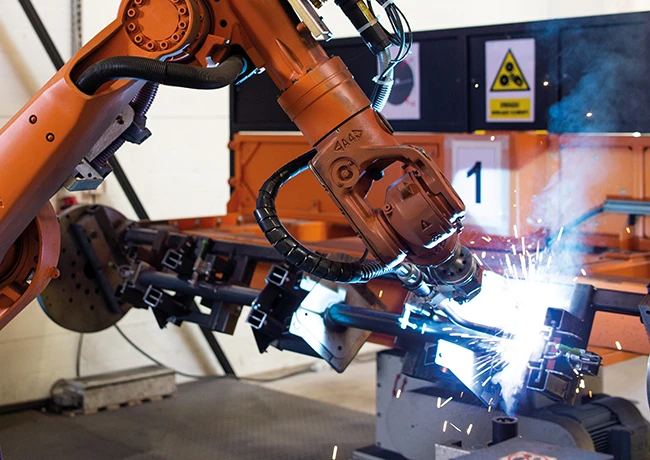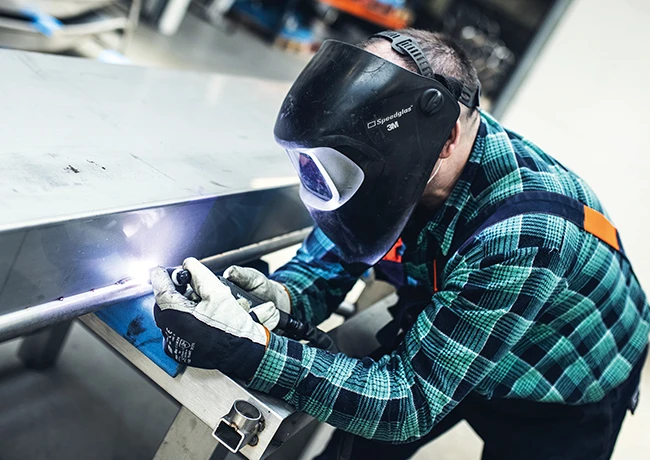 Steel welding
Our products are characterised by the highest quality of welds and a precise finish, which guarantees safe use and durability of our playground equipment. A team of highly-qualified welders, supported by cutting-edge welding robots, ensures the finest quality connections of the steel components.
Abrasive treatment (shot blasting)
The steel used to manufacture the Vinci Play playground equipment is subjected to a shot-blasting cleaning process which allows us to obtain the proper surface, as well as even welds and edges. This ensures better paint adhesion, thus making the product even safer, more durable and even more aesthetically pleasing. We use professional shot-blasting chambers to process elements of different sizes. For hot-dip galvanised steel, we use electro-corundum shot blasting, and in the case of carbon steel, we employ shot blasting using broken cast steel shot.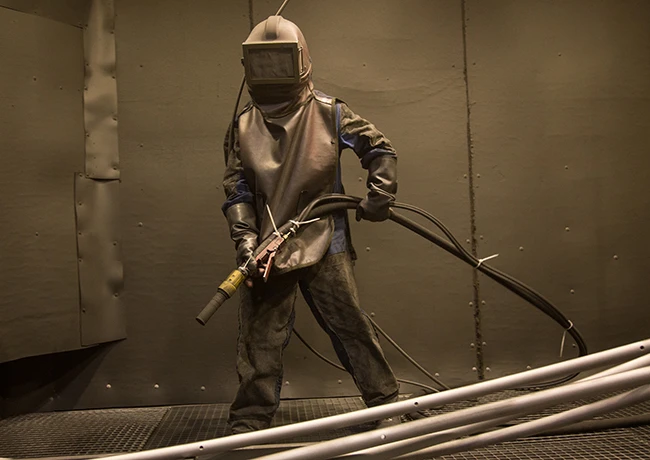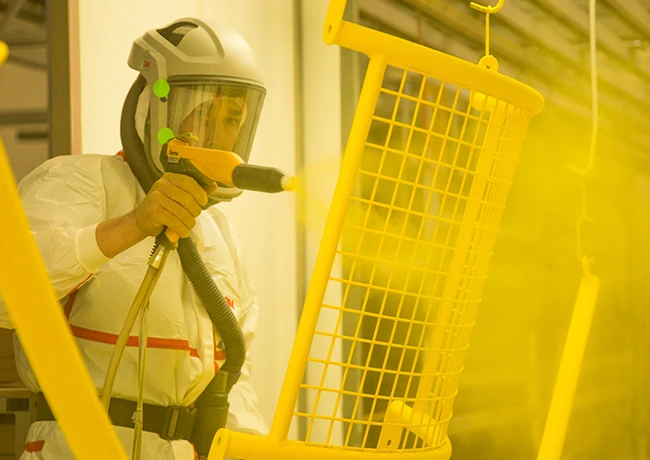 Powder coating
Our products are aesthetically pleasing and are available in a wider range of colours thanks to the modern powder coating line. We use the highest-quality, child-safe paints which hold the QUALICOAT certificate. Our powder coating process complies with strict standards for the temperature of paint heating, coating thickness and adhesion of the paint to steel elements.
Welding of stainless-steel tubes
The entire production process of stainless-steel tube slides is performed by highly-qualified Vinci Play employees. They design the tubes, then roll them with high precision, match all the elements of the device, and, finally, connect the components using durable and secure welds. At Vinci Play, we implement high-quality AISI 304 and AISI 316 stainless steel.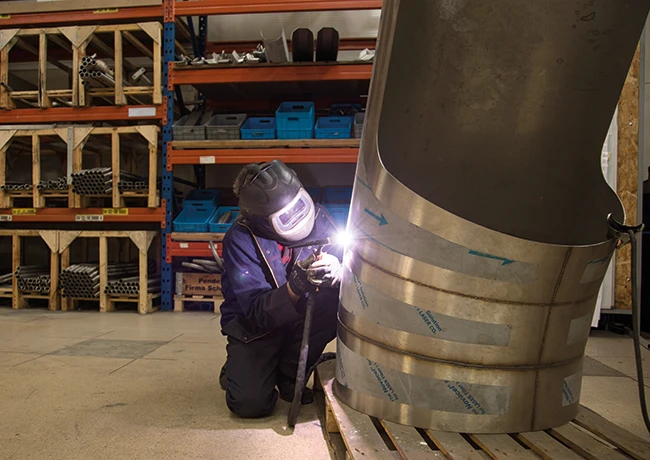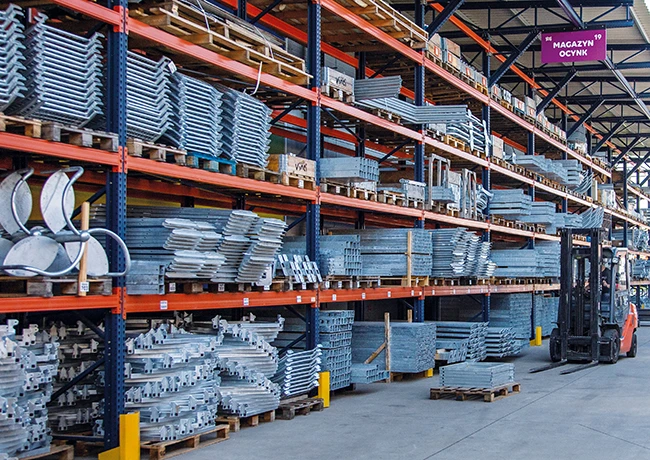 Galvanisation
We always galvanise steel components before applying powder paint. Galvanisation offers effective protection of the metal surface against corrosion caused by atmospheric conditions. We use two types of galvanisation: powder and hot dip. We store metal components galvanised with the help of both techniques, as this allows us to swiftly process orders of our customers.
Processing ropes
We use the highest quality 16mm-thick steel ropes with polypropylene or nylon braiding for the manufacturing of climbing equipment and components, as well as for bridges and interlaces. We link them with durable fasteners made of plastic, stainless steel or aluminium. The rope elements are dimensioned, cut to the appropriate length, and then connected using hydraulic presses with a pressure of 150 tons.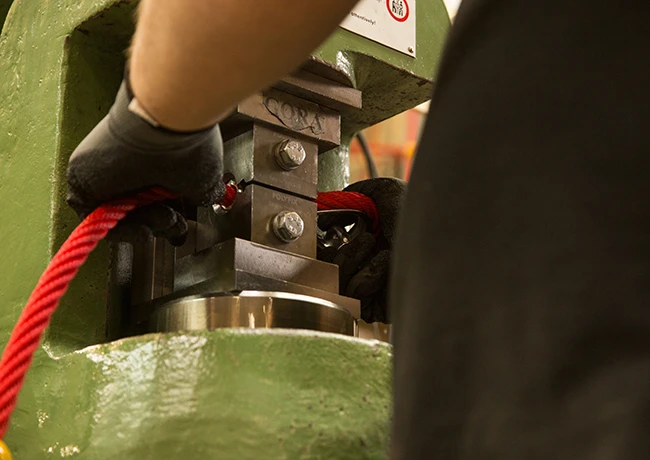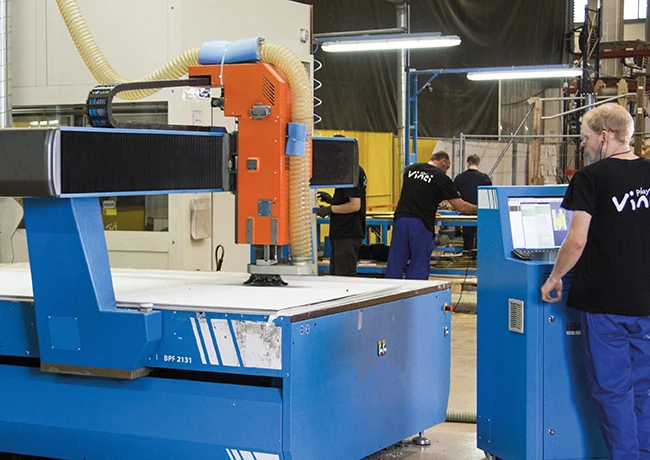 CNC
We purchase the HDPE and HPL sheets that we use for the production of our equipment from leading manufacturers around the world. This ensures that we use products of the highest-quality. The plates are machined using CNC milling plotters which guarantee precise cutting and milling. The desired shapes and millings – compatible with even the most complicated design requirements – are characterised by their high aesthetic and educational values and at the same time meet the highest standards of safe use.
Robinia cutting and milling
The 5-axis Robinia acacia wood cutting and milling machine is an excellent tool for precise execution of even the most complex details. Complemented by meticulous manual work in surface grinding, allows us to achieve the best results for production of the Robinia series.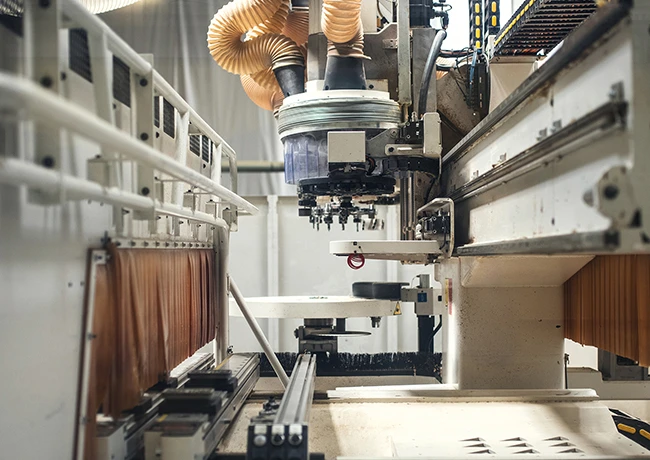 Hand made finish
Our experienced carpenters passionately process and finish all wooden elements by hand, and each piece of equipment is built individually. The process is complemented by modern 5D machining centres, which precisely prepare repeatable details. This way, we produce the highest quality elements, fast order fulfilment, and high production efficiency.
Wood processing
CNC saws and industrial robots precisely cut and machine the wood used for the production of wooden parts of our playground equipment. Chamfering of the wood removes any sharp edges, and four-sided surface sanding prepares the wood for the impregnation process. The high quality of wooden elements guarantees the safety of the equipment, and the automation of the process ensures short manufacturing time and fast order realization.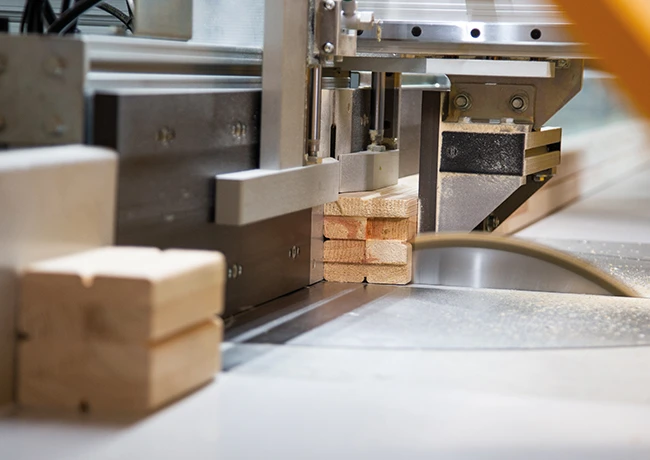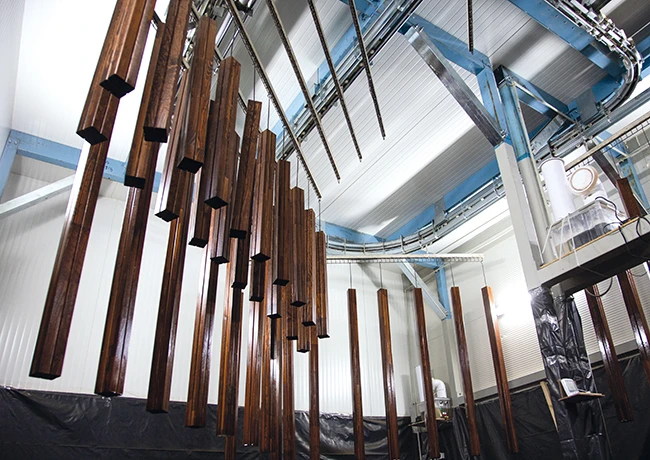 Wood painting
For the production of our wooden equipment, we use pine wood which has been glued together in plies under pressure. The process of machining square timbers, which entails sanding, impregnation, painting, drying and hardening, takes place on a fully automated production line. The wood undergoes a multi-stage protection process, which guarantees long-term durability of the wooden parts of our equipment and make them resistant to weather conditions.
Materials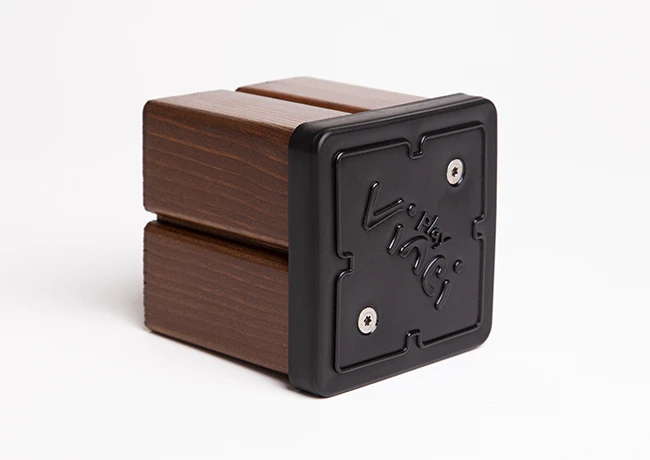 Wood
Laminated wood of pine with a cross section of 90 mm x 90 mm. Top-quality first-class wood: without knots, uniform colour, straight grain. Ground, impregnated and varnished over a multi-stage production process. Protected from top with durable plastic covers and from the bottom with hot-dip galvanised steel anchors, which secure the wood against direct contact with the ground, and thus prevent the development of rot, consequently extending its life span. Our company possesses the FSC® certificate with the license number FSC® C163573. Upon request we can supply the products with wooden elements as FSC certified
Robinia wood
Acacia is the most durable wood found in Europe. The wood is characterized by natural, light colors. It does not require impregnation due to the content of many oils, which naturally protect the material very well against weather conditions, rotting processes and pests. Acacia is distinguished by exceptional hardness, resistance to moisture or contact with soil. We obtain this wood from European plantations that are FSC® certified and other controlled sources.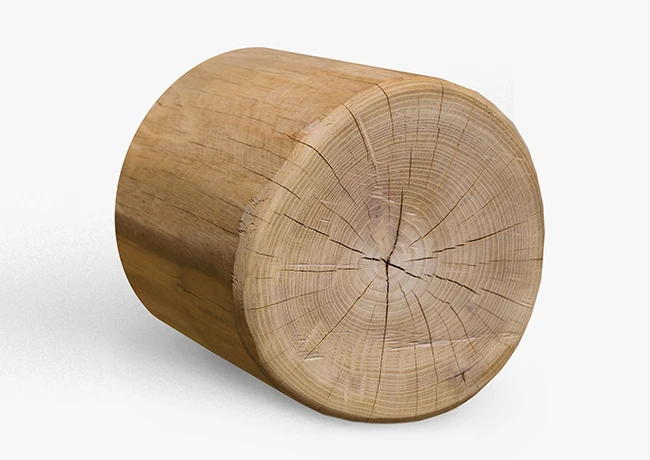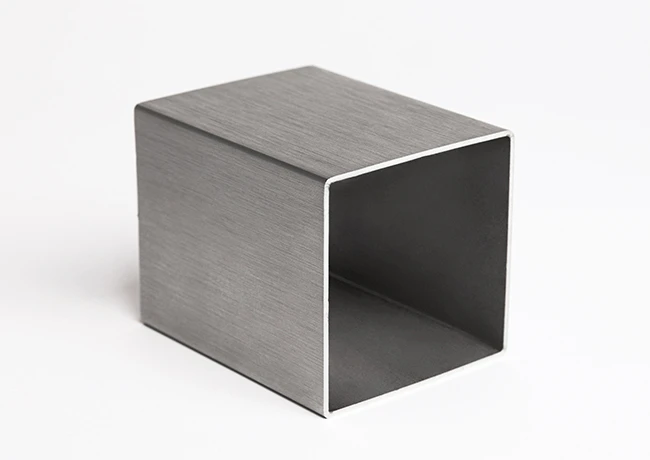 Stainless steel
An AISI 304 or AISI 316 stainless-steel construction used for the production of playground equipment, slides, tube slides, fasteners and chains. With a smooth surface, it is completely weather-resistant, thus ensuring its long life span.
Steel components
A steelconstruction of components is made of profiles with various cross-sections. Itis available in two options: hot-dip galvanised and powder coated with UV-resistant paints holding the QUALICOAT certificate, or as a steel construction: shot-blasted, iron-phosphated, powder galvanised and powdercoated with UV-resistant paints holding the QUALICOAT certificate.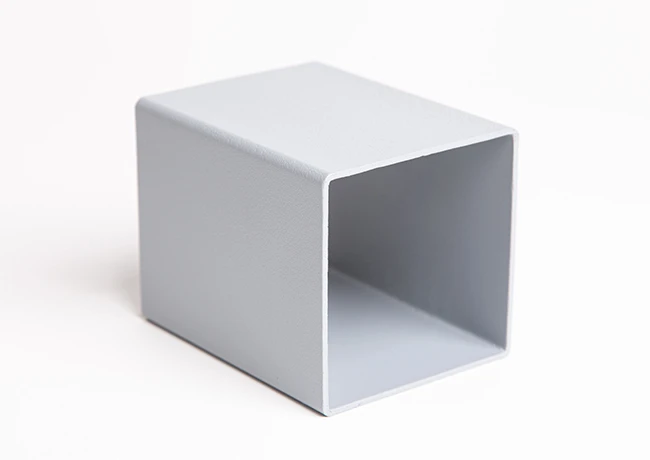 100% Recycled composite posts
Recycled posts created from composite - an innovative material made of 100% recycled consumer waste, mainly used clothes and foil. Highly durable with tough surface, resistant to algae formation, UV resistant, do not absorb water and do not corrode.
HDPE
HDPE is a high-density polyethylene. It represents a high-quality material which is resistant to atmospheric agents, i.e. it is waterproof, resistant to frost, UV radiation or moisture. We use three-layer plates (with a black core made of 100% recycled granulate) for the production of various panels, roofs and other playground components.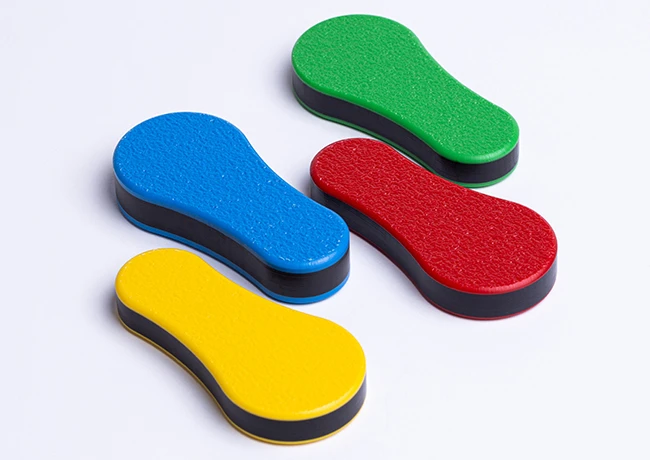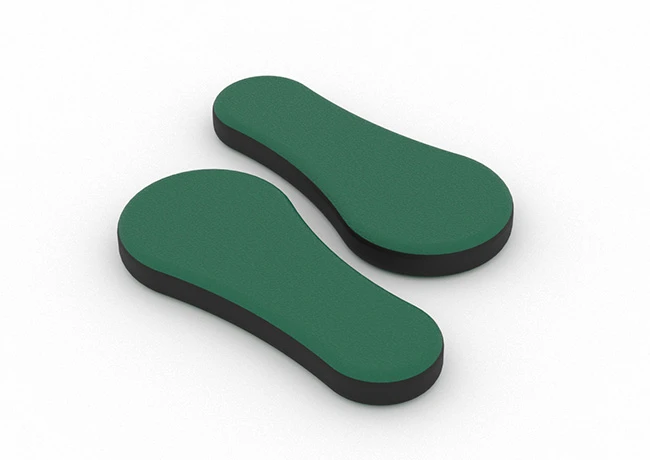 100% recycled green HDPE panels
Green HDPE panels made of 100% recycled ocean waste such as fishing nets and ropes. This ecological material has high resistance to changing weather conditions, thanks to which the panels are very durable and safe to use.
HPL
HPL is a duroplastic laminate cured with polyurethane-acrylic resins, forming a highly resistant surface layer that protects against external factors. HPL sheets are resistant to chemical and biological factors, UV rays and fluctuating weather conditions. This laminate is used for the production of various types of panels, roofs and other playground components. It is PFEC-certified.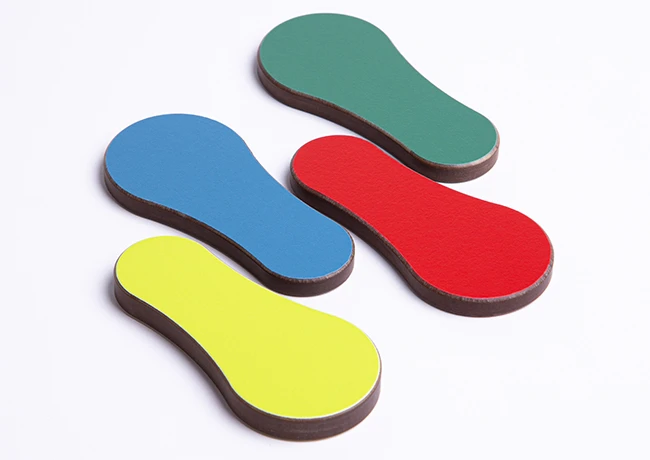 HEXA platforms
HPL HEXA are anti-slip and waterproof platforms and climbing walls made of anti-slip HPL or, optionally, waterproof anti-slip plywood. Cross-structured plywood coated with a hot-pressed phenolic film with a honeycomb surface imprint – it offers increased resistance to abrasion, mechanical damage and chemical agents. It is PFEC-certified.
Climbing stones
Colourful climbing stones made of durable composite resin with mineral fillers; resistant to abrasion and UV radiation.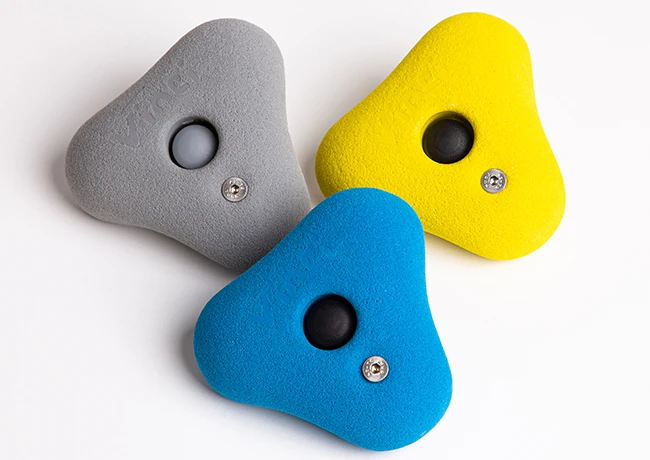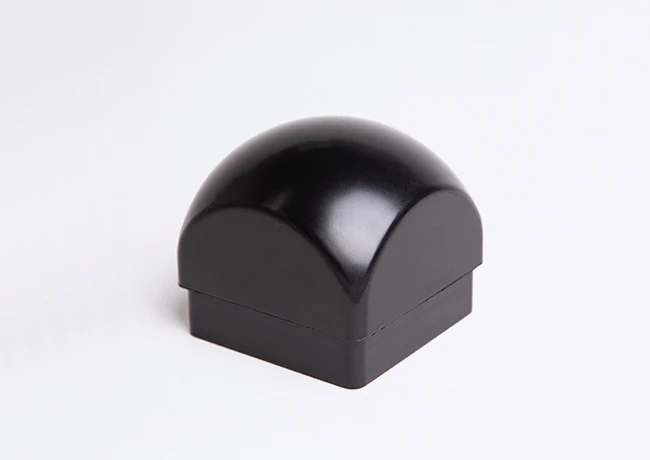 Protective plugs
Rubber or polypropylene protective plugs protect the main construction profiles against weather conditions and children from injuries.
PP tunnels
Tunnels with a double wall resistant to deformations, made of PP (diameter of 500 or 600 mm). Resistant to wear and tear, acts of vandalism and external factors.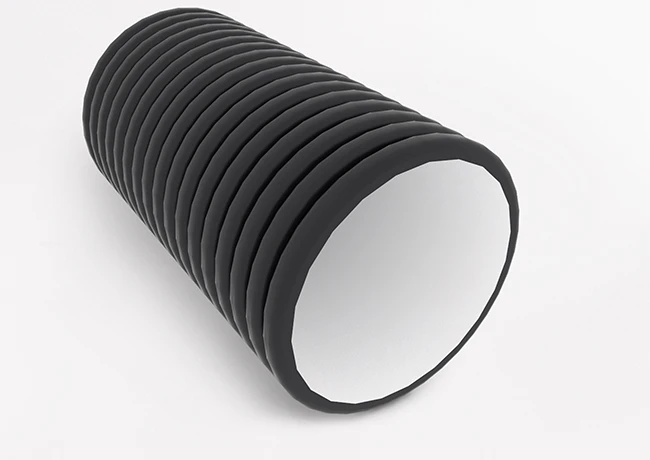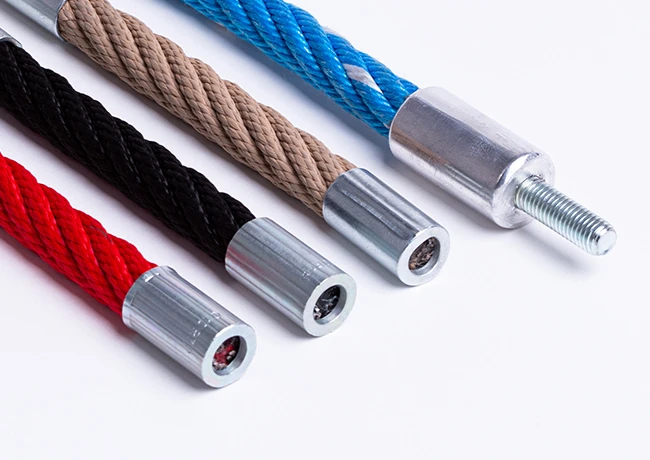 Ropes
Galvanised steel ropes with a diameter of 16 mm, covered with polypropylene or nylon, connected with plastic, stainless steel or aluminium connectors, resistant to UV radiation, abrasion and rot.
Bolts
AISI 304 and AISI 316 stainless steel or galvanised bolts are secured against external factors by durable polyamide caps. This makes our equipment resistant to wear and tear as well as to changing weather conditions.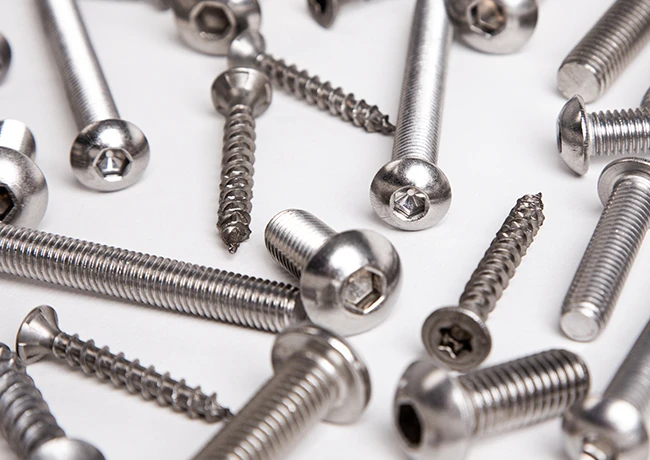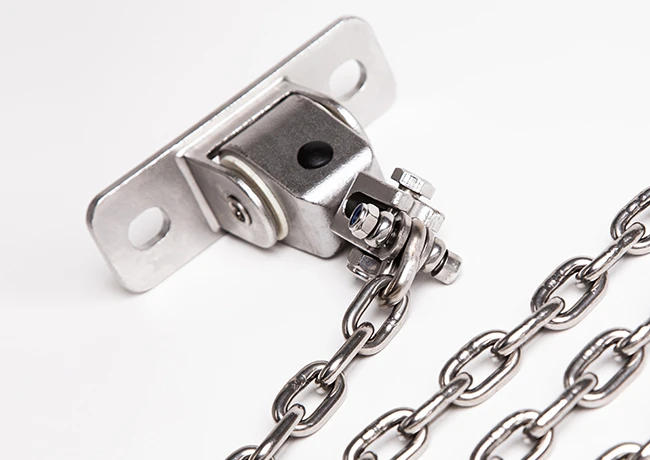 Chains
Certified AISI 304 and AISI 316 stainless steel chains.
Polycarbonate
Polycarbonate is an excellent alternative to glass. Very durable, with similar transparency, and at the same time two times lighter and two hundred times more resistant to impact. In addition, it is resistant to weather conditions, including UV rays and temperatures in a wide range. We use it for the production of panels, covers and for the production of 3D spherical windows (portholes). Some elements are covered with a very durable double-sided print, also resistant to weather conditions.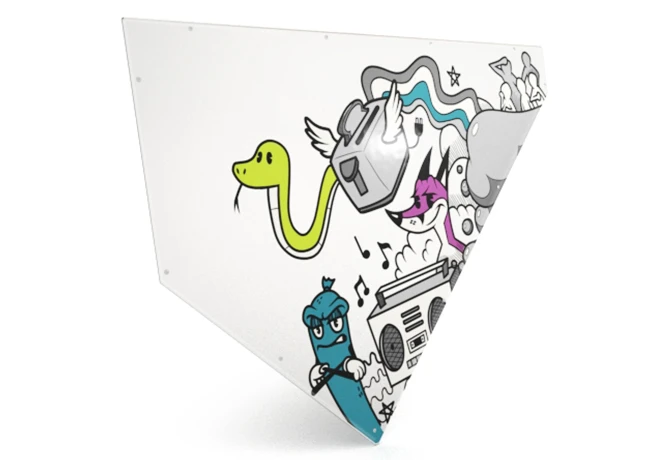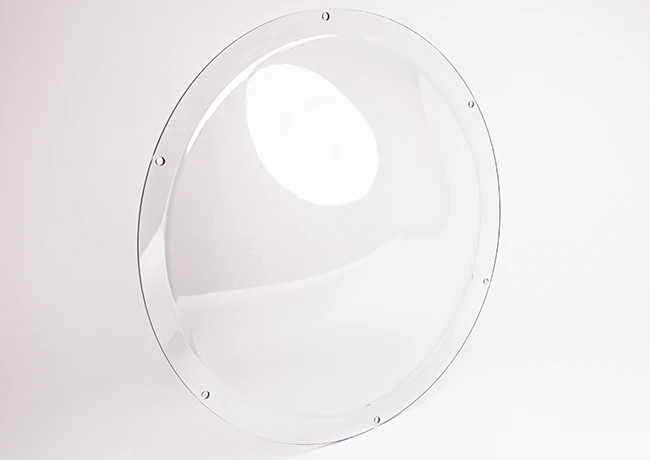 Spherical windows
Spherical windows made of durable polycarbonate which is resistant to physical and chemical factors.
Anchors
In wooden products we use hot dip galvanised anchors protecting wood against direct contact with the ground. They prevent rot, thus extend the lifespan of wooden products and ensure many years of use.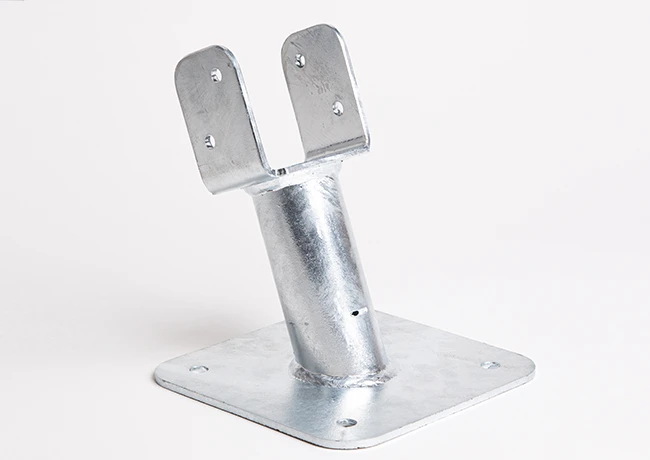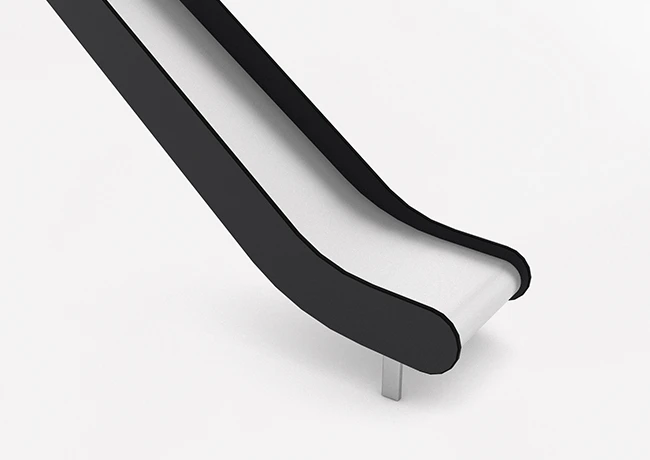 Slides
Slides are made of AISI 304 stainless steel, resistant to acts of vandalism and external factors. Our offer also includes versions made of fiberglass. The side panels of a slide are made of HDPE or HPL sheets, which are resistant to weather conditions, including frost and UV radiation.
Inox slides
Slides made of AISI 304 stainless steel, resistant to vandalism and external factors. Made with attention to every detail, with the highest quality welds, they are an elegant finish for products for playgrounds.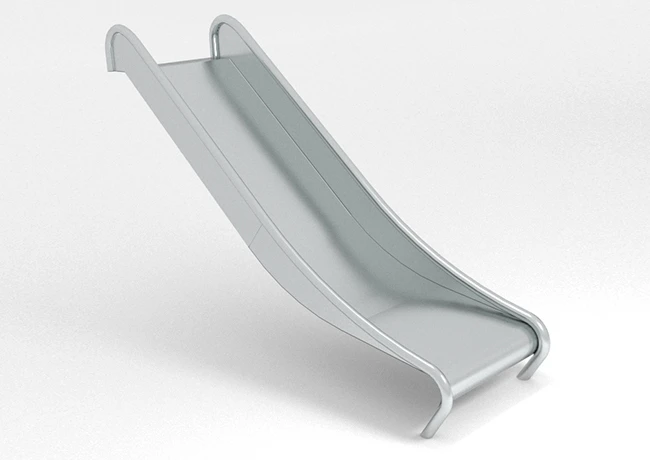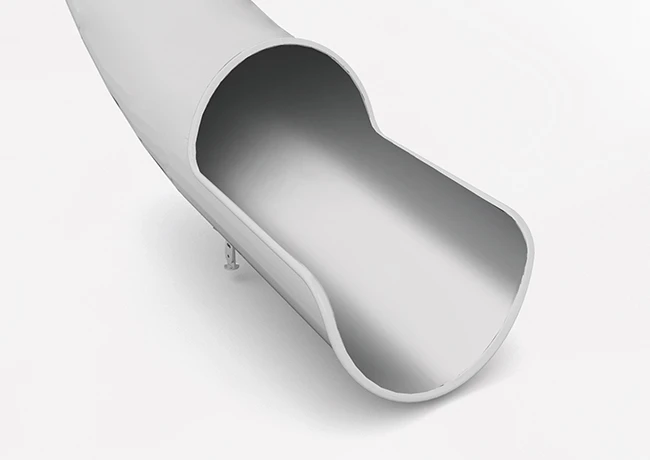 Tube slides
Slides made of certified AISI 304 and AISI 316 stainless steel. Sheet thickness: 2.5 mm, diameter of the slide: 790 mm, sanded surface. The length of the slide exit depends on the length of the slide itself, the exit cap is made of a pipe with a diameter of 33.7 mm. Available variants: straight, curved or spiral (360 degrees). PE versions are also available. The tube slides meet the EN 1176 Standard.